Product management
·
Mölndal
·
Temporarily Remote
Product manager
Freemelt defines how products will be produced in the future. Join us if you want to be part of this venture!
We usually respond within a day
The position
Gathering and prioritizing customer requirements to create winning products and defining the vision with engineering as well as overseeing product strategy, pricing, and positioning strategies. You work closely with engineering teams to deliver with quick time-to-market and optimal resources. Some of your main responsibilities are to:
Project manage, implement, and organize product development and product launches
Manage product development from concept to commercialization and end of life for defined products within its ownership
Gain a deep understanding of customer experience, identify and fill product gaps and generate new ideas that grow market share, improve customer experience and drive growth
Create buy-in for the product vision both internally and with key external partners and develop product pricing and positioning strategies
Translate product strategy into detailed stakeholder requirements and scope and prioritize activities based on business and customer impact
Drive product launches including working with sales teams, executives, and other product management team members
Evaluate promotional plans to ensure that they are consistent with product line strategy and that the message is effectively conveyed
Developing offering and product strategy for the industrial segment
You report to the Head of Product Management at Freemelt.
Your background
You have experience from Product Line management from the manufacturing industry, preferably product manufacturing equipment.
Proven work experience in product management or as an associate product manager
A track record of managing all aspects of a successful product throughout its lifecycle
Proven ability to develop product and marketing strategies and effectively communicate recommendations to executive management
High level of application knowledge of product range a distinct advantage
Sound understanding of the additive manufacturing industry and of general business/commercial practices
Marketing knowledge and experience of bringing new products to market
Your profile
You have a strong safety focus. We want you to have excellent written, verbal communication and listening skills. Demonstrated leadership skills with the ability to motivate others to achieve outcomes.
You are commercially driven and have a strong customer service focus. You also have:
Ability to influence & persuade (strong stakeholder management)
High level of professionalism, honesty, and integrity
Technical sales support experience and skills
Ability to see the big picture yet focus on the detail and you also assess and manage business risk
Highly developed interpersonal skills including the ability to negotiate
The ability to build effective relationships within the industry
You want to take the next step in your career and be part of driving an industrial revolution.
We can offer you
To be part of an industrial revolution, to be part of creating a team in a world-leading company. To work in a dynamic, creative and innovative environment with the attitude of becoming the best in the world.
Join and contribute to a better world; better working environment for metal workers, improved health (implants), improved environment via sustainable/renewable energy (fusion) and enabling a more efficient technology in electromobility.
Contact details
In this recruitment, we have chosen to cooperate with Finnveden Executive. For further information, you are welcome to contact recruitment consultant, Roger Johansson tel. +46 70 881 13 10. As selection takes place continuously, we want your application as soon as possible. Applications for the position are made via Finnveden Executive's website, www.finnvedenexecutive.se
Department

Locations

Remote status

Temporarily Remote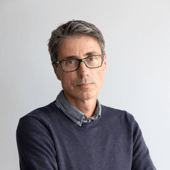 Contact
Per Woxenius
Head of product management – Product management
Our team
We know that progress is a collective effort that can't be won on your own. Collaboration is key to our mission, with a team and an ecosystem where everyone can participate with their unique skills to contribute to success.
About Freemelt
Freemelt was started by experienced and enthusiastic founders that set out to make a difference in advanced 3D printing. Freemelt evolves but the entrepreneurial attitude of making a difference prevails.
Freemelt has a good mix of 3D printing veterans and young creative engineers with an ever expanding experience in advanced 3D printers.
We are always looking for new talents.
Coworkers
35 and counting
Product management
·
Mölndal
·
Temporarily Remote
Product manager
Freemelt defines how products will be produced in the future. Join us if you want to be part of this venture!
Loading application form